Minaret of Islam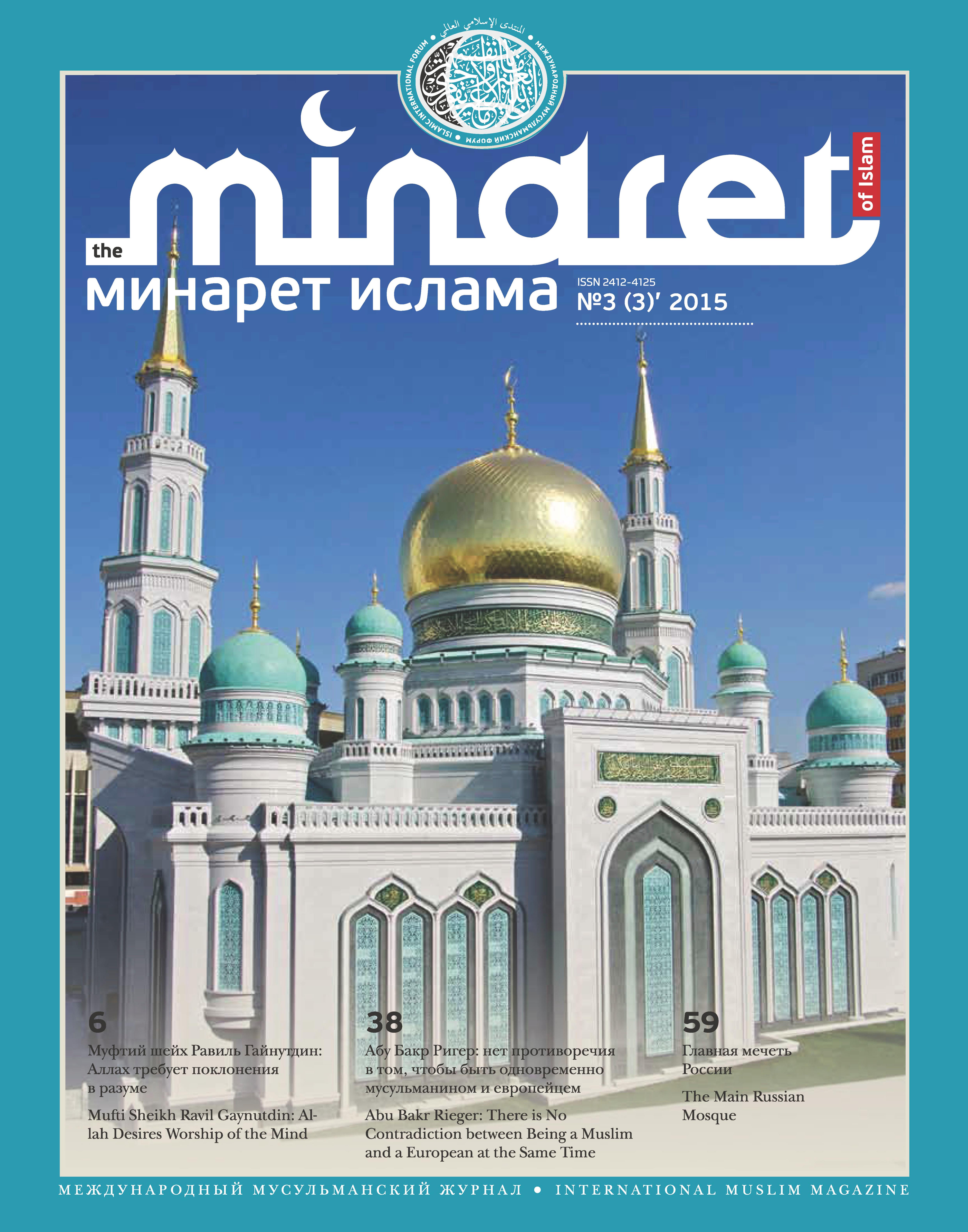 Among the main areas of activity of the Muslim International Forum is educating all members of the global Ummah by teaching them the works of the most prominent Muslim thinkers of our time and of the past. This is why the members of the organising committee of the 10th Muslim International Forum, which took place in Moscow in December 9-12, 2014, decided to launch the 'Minaret of Islam' - an international multilingual religion, philosophy and politics quarterly magazine.
The 'Minaret of Islam' is intended to be more than a discussion platform and a workshop of addressing the most urgent problems of the modern Ummah. It is conceived as a systematic organizer, an accumulator and a moderator of the scattered intellectual space of the Islamic world.
The magazine collaborates with the most notable contemporary Muslim intellectuals, as well as the representatives of other religions and secular scholars and experts.
Among the top priorities of the 'Minaret of Islam' is the advancement of the constructive interfaith dialogue based on the principles of mutual respect among all religions.
The articles are published in English, Russian, Arabic, Turkish and Farsi. Thus, as we hope, the call from our 'Minaret' for spiritual perfection, enlightenment, intense intellectual work and critical reflection upon the surrounding world will reach the most remote corners of the Ummah.