Ismail Gasprinsky Award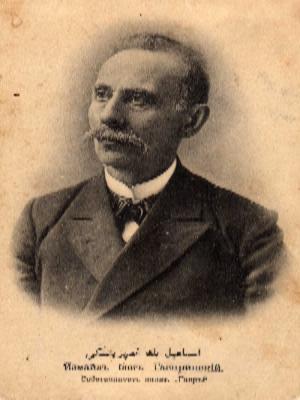 A special award named after Ismail Gasprinsky is planned to be created within the framework of the MIF in order to encourage the outstanding contribution to the development of modern Ummah. It will be awarded on a competitive basis to contemporary activists of the Muslim world in the areas of governance, public and community service, charity, science, culture, theology and education. The decision to present the award will be taken by the Award Committee, consisting of representatives of states and structures that are permanent members of the MIF, headquartered in Bakhchisarai in the House-Museum of Ismail Gasprinsky. The award-winning activist will be presented a Laureate Diploma and a commemorative medal during a festive ceremony at one of the MIF's annual events. Following this he will also be granted a money reward.
This award will be established in memory of the unique contribution of Ismail Gasprinsky (1851 – 1914), an outstanding Crimean Tatar intellectual, enlightener, publisher, politician, author of the concept of "Russian Islam" as well as one of the founders of Jadidism and pan-Turkism, the movements that influenced the development of both his native Ummah of Crimean Tatars and Muslim communities of the Islamic world.